DBMS

Assignment Help By CS Experts
Database Management Systems (DBMS) is computer software applications that are connected to other applications to store, recover, and process information with other application databases. DBMS is a subject that is a part of graduation, Masters or Ph.D. Degree programs of scholars studying computer science and engineering. Students who are experiencing problems during writing DBMS assignments. So they are searching for DBMS assignment help. Our team of professional experts for solving out their academic issues.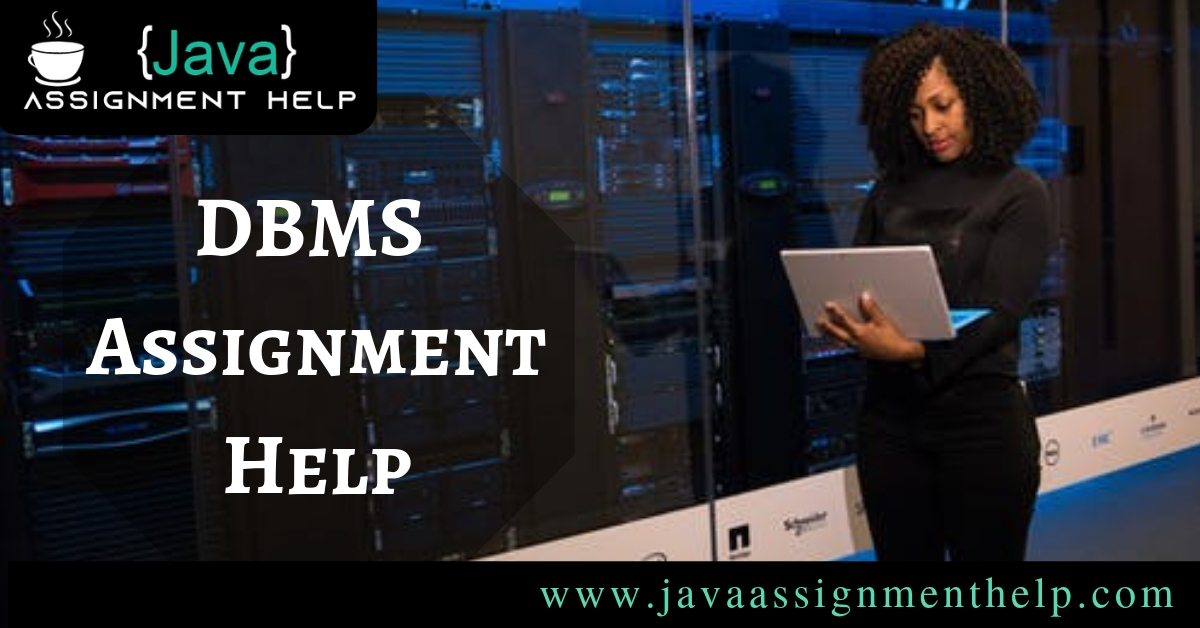 What is DBMS?
Our DBMS Assignment Help experts define the database refers to a set of related data. DBMS or Database Management System is a software application that helps to create, define and manipulate databases. The data in the database is accessed with the help of the database management system.
DBMS typically manipulates data formats, field names, record structures, and file structures. It also defines rules for validating and manipulating this data. It is used in many sectors like banking, airlines, universities, human resources, manufacturing and sales, and many more.
There are lots of database management systems available such as MySql, MongoDB, Oracle, Microsoft SQL Server, Sybase, etc. Once the concepts of the database are clear, it is easy to solve the DBMS Assignment help.
Users of DBMS
Different types of users use DBMS for various purpose and retrieve data on demand using the applications and interfaces provided by DBMS.
They are as follow:
Native user
Online user
Application programmers
Sophisticated users
Database administrators
Uses of DBMS
According to our DBMS assignment help experts, it is used in various sectors such as banking, airlines, universities, human resources, manufacturing, and selling. It is used in all of these areas for the following reasons:
Not only efficient but also effective in data management
Easy to understand
Highly secured
Ability to query processing
Share information in a flash
Provide facility for best decision making
Always give exact match data in searching.
Why are students searching for DBMS assignment help?
A database management system has a variety of problems that students typically face during their project implementation.
Handling a variety of data
Handling data coming from heterogeneous sources
Writing queries to store, retrieve, and update data
Maintaining the processing speed of data
Converting non-structured data into the structured format or vice versa
Knowledge of various DBMS software such as Oracle, MySQL, MongoDB, etc.
Therefore, there is a large pool of issues that students face in DBMS Assignment Help. Moreover, students find it difficult to install open-source database systems because of their complex assemblies. For a student, writing database queries to retrieve certain data is important for their project in which they need to write the correct and customized query to get the required bunch of information.
Our DBMS Assignment Help experts have many years of experience in writing the Database Assignment. They are available 24/7 for your help. They also complete your Database assignment help according to your requirements.
How Our Experts Can Help You with your Database Assignment Help?
Our database assignment help experts provide solutions for all kind of problems related to DBMS. We provide the best DBMS assignment help that has no plagiarism and is unique and complete to your needs.
We have experienced and skillful Database assignment help researchers. So, you can accept our services without worrying about assignment quality. As we do very well research in each paper, the quality paper is served after researching various database models, SQL, MySQL, Relational Databases, Normalization, etc.
The concept that is required to write the DBMS assignment
We have a team of database assignment help experts who have been recruited from leading universities around the world. Also, here are some concepts that are important to write DBMS assignments.
DB Design process
Relational database
SQL Query development
Normalization
Data Mining
Query Optimization and Processing
1000+ clients worldwide
24/7 Customer support service
High-Quality DBMS assignment within any deadline
Qualified & experienced Experts
Error free assignments at an affordable price
Exciting offers during festive season
So, why are you waiting for? Just come to us and place your order for DBMS assignment help now.