Software Engineering

Assignment Help
Get the best Software Engineering Assignment Help from top experts. Our 1000+ software engineering experts give the best Software engineering solutions to every student. Our experts always keep themselves up-to-date with the latest technologies, programming styles, grading systems, assignment patterns, etc. They have an excellent understanding of all the software engineering subjects.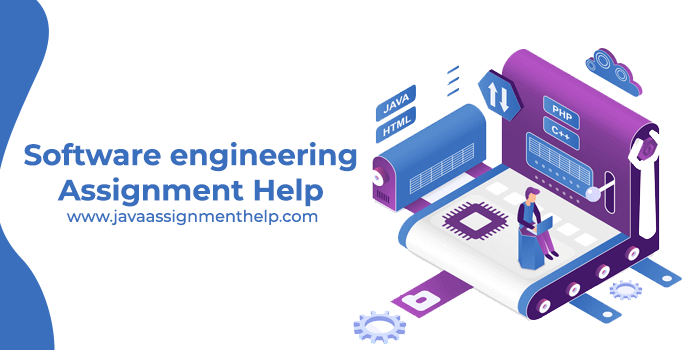 They always make sure that their created assignments meet all the university standards and guidelines so that the student can easily score A+ grades. Getting the help of our software engineering experts is extremely simple. You just have to fill your requirements in the form above, and we will get back to you within minutes.
Table of Contents
An Overview Of Software Engineering
Software engineering is a process of analyzing the user's requirements and then designing, building, and testing the software that can satisfy those requirements. Today, the world is moving towards complete digitalization. So, there is a need for software for every business and other works. A software engineer is responsible for conceptualizing, designing, developing, testing, and maintaining software.
Four Basic Phases Of Software Engineering:
Gatting Requirements
Customer requirements are gathered in this phase from the clients in order to determine what the software should accomplish.
Software Design
A solution is proposed in this phase.
Programming
The developers write the project's coding during this phase.
Testing
In this phase, the coded project is thoroughly tested to identify any flaws or bugs in the developed software. The testing is carried out to ensure that you are giving a quality product to the client that gives a seamless user experience.
Maintenance
During this phase, the software's features are modified based on client feedback to make it work even better.
Why is Software Engineering Popular?
Large software
Building a house or structure is much more difficult than building a single wall. Similarly, when the size of the software grows larger, software engineering aids in the development of the software.
Adaptability
When the software development process is scientific and engineering-based, it is simple to add new features using software engineering.
Scalability
It would be easier to re-create new software to scale an old one if the software development process was based on scientific and engineering principles.
Quality Management
Provides a better approach to software development in order to provide high-quality software.
Dynamic Nature
The software is always evolving and adjusting. It is dependent on the user's working environment.
Cost
The hardware sector has demonstrated its abilities, and mass production has reduced the cost of computer and electronic technology.
Hire Our Software Engineering Experts
We have a big team of software engineering homework help experts to solve every problem or query related to software engineering. We know that Software engineering is an immense field, and the subjects under Software engineering are extremely complex. That's why students generally need an expert to help with software engineering assignments. Our team of experts is available in your service round the clock. So, hire our software engineering expert now for instant help.
What Make Us Exclusive?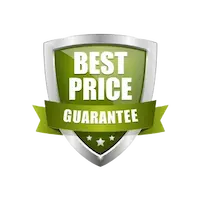 Best Price Guarantee
We offer our services at the lowest possible price. So, every student can afford our services. Moreover, we accept payment by secure & trusted payment gateways through Visa, MasterCard, Direct Back payment, and many more.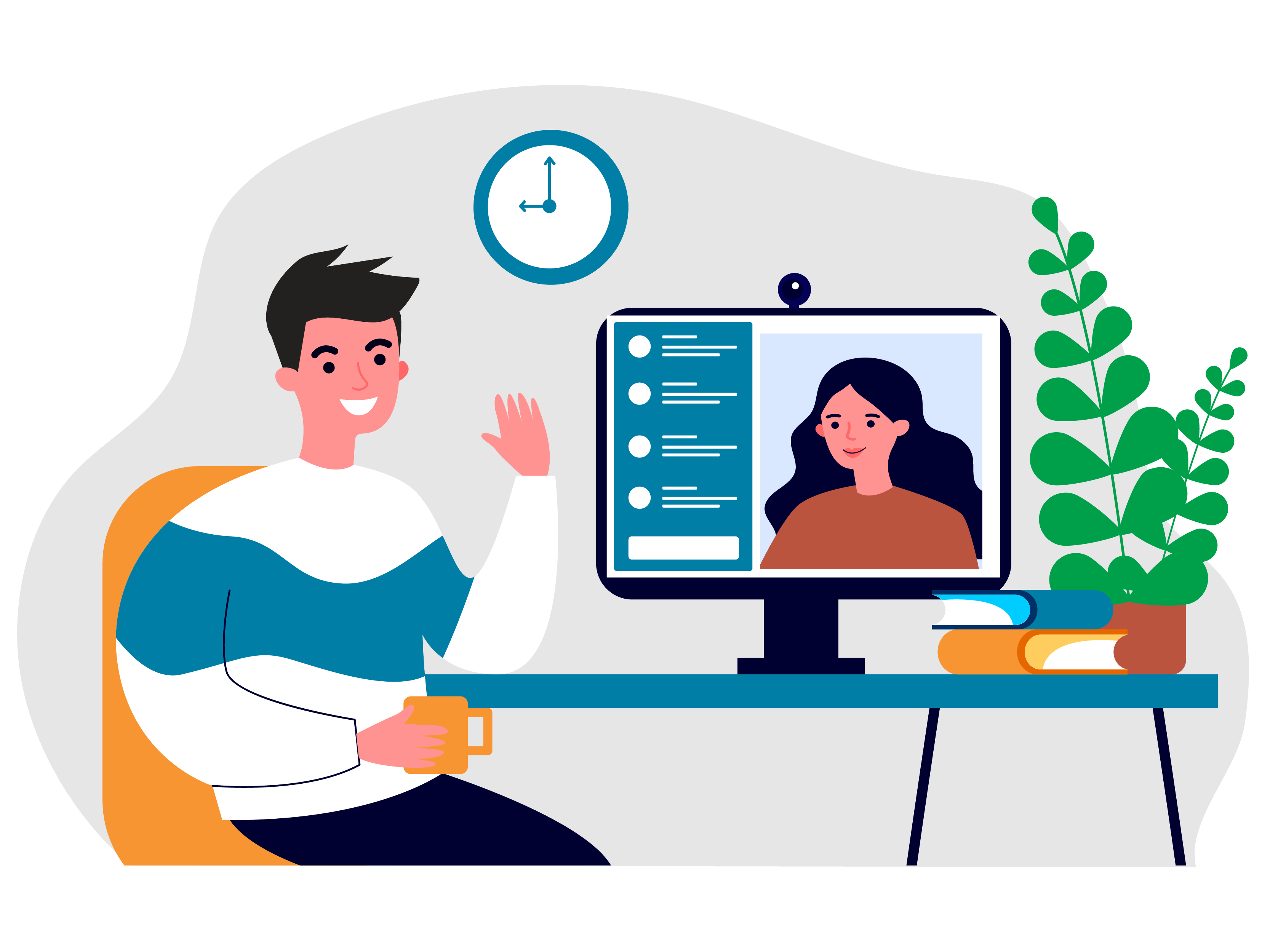 Instant Help
We are available 24x7 to help students in their hour of need. Our experts have years of experience in solving students' queries. So, you can get our instant expert help whenever you need any coursework help.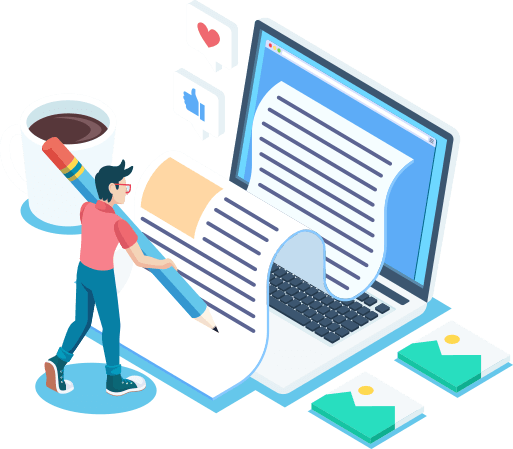 100% Accurate Solution
We have a big team of qualified experts around the globe. They are well experienced in their subject matter. Our experts always provide accurate and easy-to-understand solutions. We always check the quality before the delivery of a solution.
Why Do Students Need Software Engineering Assignment Help?
Lack of Programming Skills
One of the biggest reasons students struggle with their computer engineering assignments is their lack of programming skills. Without good coding skills, students cannot craft an A+ grade software engineering assignment.
Problem With Time Management
Students struggle in solving their software engineering assignments if they do not manage their time correctly. This is something that bothers almost every student all over the world. The best way to escape from this situation is to hire someone who can do their software engineering assignments.
Lack Of Interest
Sometimes, students are not interested in doing their software engineering assignments by themselves. They think it is a tedious task and look for an easy way to complete them.
Material Insufficiency
When one doesn't have enough information to do their software engineering assignment, taking software engineering assignment help online from experts will always be the best choice.
Best Software Engineering Assignment Assistance
Most software engineering assignments are difficult and frustrating because they are time-consuming and can have several errors during development. Whether you want to complete your SW engineering assignment on time or get an A+ grade for your assignment, we are the best available option for you. We have a qualified team of Software engineering project help experts who will not only help you in completing your coursework but also help you to understand the subject better.
Our experts will provide you the assistance that is consistent and follows the best practices created by our experienced software assignment writers. We want you to be delighted with our software assignment help services. For that, we have designed stringent policies for ensuring the best quality of software engineering coursework help.
We are dedicated to delivering your order with 100% unique content, A+ grade solutions affordably, accurately, confidentially, and timely. If you study in the USA, UK, Malaysia, Canada, Singapore, Australia, or anywhere globally, you can easily get our Software Engineering Assignment Assistance. We recommend you to discuss your requirements with our software engineering experts and get instant assistance from them.
Do My Software Engineering Assignment Help
Software engineering assignments usually takes a lot of time to complete, and most students don't have enough time for this. That's why we got several queries of students saying, please do my software engineering assignment help. We are always available to sort the questions of those students and give them the best software engineering coursework help instantly. Whether you lack time, knowledge, resources, or interest, you can take the help of our software assignment help experts in any circumstance.
Our experts have been solving computer science students' difficulties for many years. They follow all the university guidelines and students' requirements while providing software engineering help. Therefore, you don't need to worry about the quality of the solution while choosing our Software Engineering Assignment Writers Help. So, forget your worries and ask our experts to do my software engineering assignment help.
Instant Software Engineering Homework Help From Experts
If your software engineering homework submission deadline is near and you need instant software engineering homework help, then this is the right place for you. We have some of the top software engineers in our team. They will complete your software development assignment as per your requirements. By choosing us for your help, you will never miss your assignment submission deadline. While completing your assignment on software engineering, we will keep you updated about the progress of your work. We try our best to help and educate students with our software engineering assignment solutions.
Therefore, if you want perfection and good quality solution to your software engineering assignment questions, no other software engineering helper can do better than us. No matter which software engineering assignment topics you are struggling with, we can help you with every topic. So, leave all your worries and choose us for completing your software engineering assignments.
Topics Covered Under Our Software Engineering Assignment Help
Here are some of the subjects on which we provide Software engineering assignment help:
Computer Programming:

We have dedicated teams of experts for every computer programming language. You can ask our experts for any computer programming work. We will provide you with A+ grade Software engineering assignment help for your computer programming.

Program Design:

This subject deals with the development and adjustment of the different computer programs that you utilize each day. Our specialists can provide help with Software engineering assignments to every student facing difficulties in comprehending the components of software technology.

Softwares Analysis:

For the most part, the term is found in business considerations with regards to reviewing the objectives and the Softwares required to accomplish them. In any case, Software analysis is additionally required in Software engineering to comprehend the market better. So, our easily accessible Software engineering assignment help make it simpler for you to get your software analysis work done for you in the best way possible and that too within the required time.

Networking:

Networking includes information exchange between one system to another with associations among nodes. You can get the help of our software engineering assignment help experts and score A+ grades in this subject.

There will be no barriers between you and the good grades after getting your assignment work done from us. We give software engineering assignment help in Australia, the UK, New Zealand, the US, and all over the world. So, all you need to do is get in touch with us, and we will take care of the rest.
Features Of Our Services

Experienced Experts

24/7 Support

Confidential

On-Time Delivery

Proofreading

100% Plagiarism-Free Service
Our Software Engineering Assignment Sample
Here for your convenience, we are providing our software engineering assignment sample so that you will get to know an idea regarding the quality of our service. You can analyze how our experts are providing services and how it will help you get A+ grades. Through this sample, your doubts will clear, and you can make your decision about our help with software engineering.
Software Engineering Assignment Help FAQs
All assignments are written by our experts who have years of experience in their respective fields. They understand the particular requirements to complete assignments. Once you have shared the conditions and paid for it, you can rest assured.
Yes, we do, but it is available seasonally as well as occasionally. So you have to confirm it with our support team to get any discount.
No, we do not charge any additional cost for your plagiarism-free report. It is absolutely free and delivers it with each homework.