Visual Basic

Assignment Help
Get the best visual basic assignment help from experts. We are a remarkable online assignment help supplier who has helped many students in getting good grades. We have set a higher benchmark for quality and concentrated our efforts on making students' lives less complicated and free from assignment burden. We have a big team of dedicated visual basic experts who can easily solve any visual basic assignment.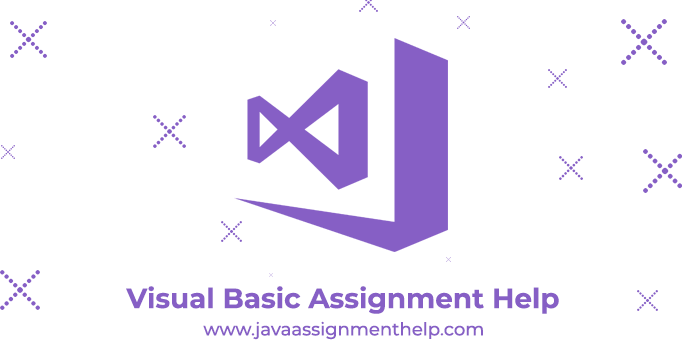 We are available to provide visual basic programming assignments to all the students. Our experts stay online every minute of every day to help the students in their hour of need. Moreover, we understand that most students have a limited budget, and that's why we have kept our charges extremely low. So, you can get online visual basic assignment help at very affordable prices from us.
Table of Contents
All You Need to Know About Visual Basic Programming
Visual Basic(VB) is an event-driven computer programming language that was developed by Microsoft. Visual Basic is an extraordinary language broadly utilized by web and software engineers to build software, application files, and ActiveX control files. It provides a graphical user interface(GUI) for modifying code by using the drag and drop feature.
Visual Basic is derived from the BASIC programming language and can be used with an Integrated Development Environment (IDE). VB is also called a rapid application development (RAD) system because it is easy to learn and allows the developers to write code faster. It is used to create prototypes of applications that will later be written in a more efficient language.
Some of the highlights of Visual Basic Programming Language are given below:
Microsoft developed Visual Basic.
VB is not case-sensitive.
It is an object-oriented programming language.
Visual Basic programs run on the .NET framework
You can inherit your own forms from windows forms.
The garbage collection process is automated in Visual Basic.
Drag and drop feature is provided for creating a user interface.
Applications of Visual Basic
Below are some of the key applications of Visual Basic
It helps in building software.
You can create files like .dll, .exe, and ActiveX control.
You can create the design without any coding.
This language can deal with large databases and handle DBMS using the VB script.
It has been employed in different languages Visual Basic for Applications (VBA), Visual Basic.NET, ASP.Net, and StarOffice Basic, and Gambas.
Benefits Of Visual Basic
There are several benefits of visual basic that are the reason behind the remarkable success of it-
The VB-IDE allows the programmers to develop applications rapidly. It's very simple to create graphical user interfaces and connect them to the application's handler functions.
The Basic programming language has a fairly basic structure, especially in terms of executable code.
VB is an integrated and interactive development environment ("IDE"), rather than just a language.
The VB-graphical IDE's user interface provides intuitively attractive views for managing program structure in big and different sorts of entities.
When modifying program texts, the "IntelliSense" technology displays a little popup window informing you of the several sorts of constructions that can be typed at the current cursor position.
VB's online help system is interactive, extensive, and context-sensitive.
COM Components may be built in different languages and then integrated using Visual Basic.
Distributed COM ("DCOM") makes it simple to build distributed applications by allowing COM component interfaces to be invoked remotely.
VB is a component-based programming language that adheres to Microsoft's Component Object Model ("COM").
There are a plethora of COM components available for a variety of uses.
COM components can be incorporated in / connected to the user interface of your program as well as in/to saved documents.
Hire Our Visual Basic Experts
Students often find it challenging to complete their visual basic assignments given by their tutors. They can take the help of our visual basic experts to complete their visual basic coursework with great perfection.
Our team of reliable, experienced, and dedicated visual basic helpers can provide the best help with visual basic assignments. Our experts are available round the clock in your service. Hire a visual basic expert now and get instant help.
What Make Us Exclusive?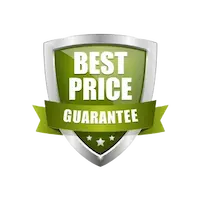 Best Price Guarantee
We offer our services at the lowest possible price. So, every student can afford our services. Moreover, we accept payment by secure & trusted payment gateways through Visa, MasterCard, Direct Back payment, and many more.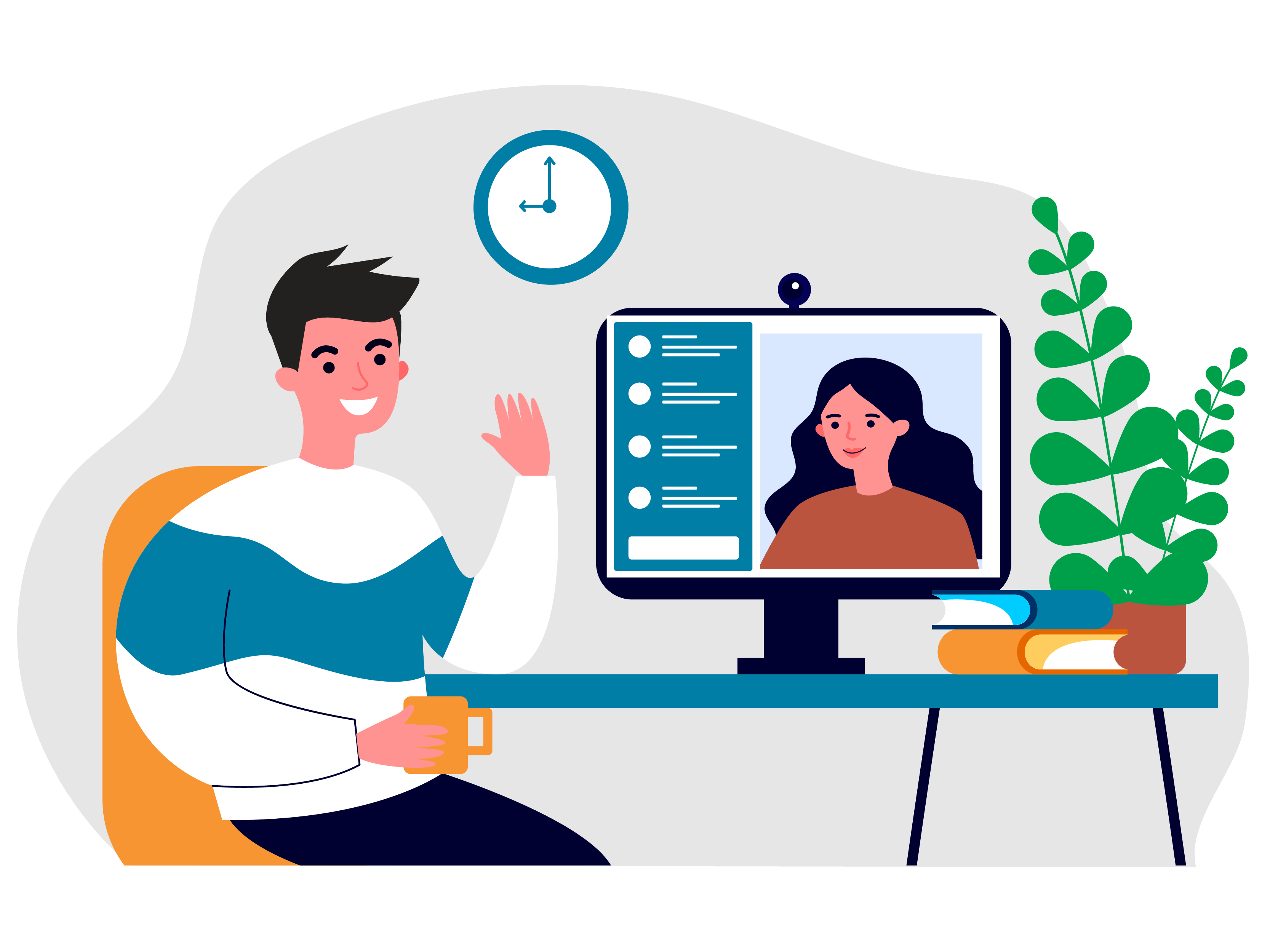 Instant Help
We are available 24x7 to help students in their hour of need. Our experts have years of experience in solving students' queries. So, you can get our instant expert help whenever you need any coursework help.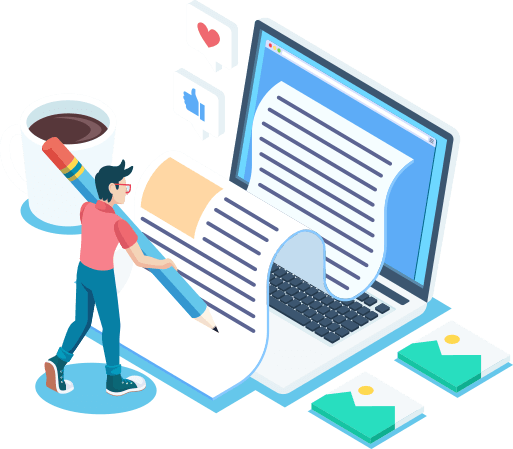 100% Accurate Solution
We have a big team of qualified experts around the globe. They are well experienced in their subject matter. Our experts always provide accurate and easy-to-understand solutions. We always check the quality before the delivery of a solution.
Why Do Students Need Visual Basic Assignment Help?
Students are given assignments writing tasks relating to various topics. But students often look for Visual basic assignment help due to the following main reasons-
Time management is one of the main reasons for which students take online visual basic assignment help services. Apart from studying, students have to do many other activities, such as sports, part-time jobs, etc. So, it becomes difficult for them to manage their time for their assignments.
Sometimes, students are not interested in doing their visual basic assignments by themselves. They think it is a tedious task and look for an easy way to complete their visual basic assignment.
Lack of information concerning this programming language that is required to plan perfect Visual Basic Projects.
Lack of co-workers with explicit information for finishing Visual Basic Assignment.
Best Help with VB Programming
Our experts work round to clock to give you the best Visual Basic assignment help. Visual Basic is one of the programming languages used to develop the application, software, files, and ActiveX control files. We are here to provide visual basic assignment help, or visual basics project help to the students. Our programmers have a great experience and knowledge of visual basic programming.
They use their skills to write well commented and error-free visual basic codes. All our experts have completed their degrees from the world's top universities. They are well aware of the techniques required to get A+ grades. Our every written assignment is well-structured and customized according to the student's requirement.
Why Do Students Hire Our Visual Basic Assignment help?
Our experts are consistently prepared and on toes to assist you with the difficult Visual basic Assignment. By hiring us, we guarantee you that you will leave with great marks. Some of the highlights that are making us stand apart include:
Executable Codes

We will share the screen capture of the program running effectively for each visual basic assignment and homework. So be assured that you will get an executable code for sure.

Talented software engineers

We have a great team of qualified Programming Homework Help developers who hold qualifications from reputed colleges assisting students in various parts of the globe and helping them achieve their desires.

24×7 help

We have a student assistance team that will enable the students to be nonstop 24*7 assistance. We offer excellent work and treat each student with kindness and guarantee that their assignment-related issues are explained in the best way possible.

Timely delivery of assignment

We ensure that the completed assignment would hit your inbox before the specified time. We guarantee without any delays. You will get it within the specified time.
Get the Best Visual Basic Homework and Assignment Help
We are the most renowned Visual Basics helpers service on the Internet. This is mainly due to our highly skilled and extremely professional Visual Basics project Help experts. Our experts have rich industry experience and in-depth knowledge about VB. They always write the best quality Visual Basic Assignment solution that can help you to score A+ grades.
Apart from the best quality, we are also popular for the affordability of our services which makes us the best choice for any student looking for the best quality cheap Visual Basic coursework help. No matter how hard your Visual Basic assignment is, you can come to us and get our help anytime. Therefore, stop taking more stress, just contact us via any method, i.e., live chat, phone call, or email, and we will help you with Visual Basic Homework and Assignment Help at affordable prices.
Some Of The Common Topics Covered Under Visual Basic Assignment Help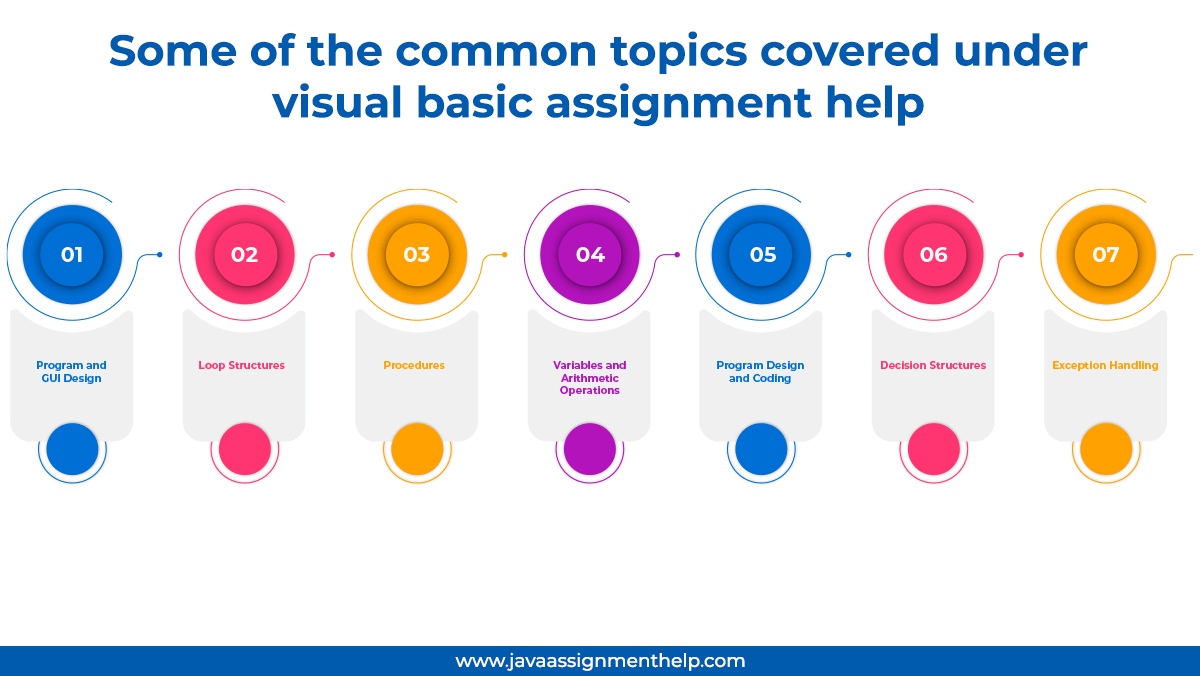 Program and GUI Design
Loop Structures
Procedures
Variables and Arithmetic Operations
Program Design and Coding
Decision Structures
Exception Handling
Features Of Our Services

Experienced Experts

24/7 Support

Confidential

On-Time Delivery

Proofreading

100% Plagiarism-Free Service
Our Visual Basic Assignment Sample
Here for your convenience, we are providing our Visual Basic help sample so that you will get to know an idea regarding our Visual Basic assignment help. You can analyze how our experts are providing services and how it will help you get A+ grades. Through this sample, your doubts will clear, and you can decide about our help with Visual Basic.
Visual Basic Assignment Help FAQs
We can deliver your homework before the deadlines so that you can check your work and request us to make any changes if required.
Yes, you can. We have a live chat option on our official website. You can contact us and get in touch with our support team who are available 24*7.
We offer a number of time revision facilities for your visual basic homework. This facility is available at zero cost, so feel free to ask us for revision. This is applicable only after the submission of your first draft of the assignment. We only change it. Further, we will not add any new information.